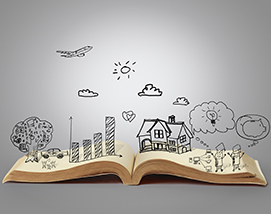 GENERAL INFORMATION
| | |
| --- | --- |
| Event type | Final Conference |
| Dates | Thursday, 12 March 2020 - Friday, 13 March 2020 |
| Venue | Rīga Stradiņš University |
| Location | Riga, Latvia |
We are pleased to invite you to participate at the Final Global Conference of COST Action CA15111 Common strategy on research of ME/CFS what will be held at Rīga Stradiņš University, Riga, Latvia from the 12 th to 13 th of March 2020.
The conference will be transmitted online via scheduled zoom meeting

Topic: COST Project
Time: Mar 12, 2020 09:00 Amsterdam, Berlin, Rome, Stockholm, Vienna, Riga
Mar 12, 2020 09:30
Mar 13, 2020 09:30

Join Zoom Meeting
https://rsu.zoom.us/j/664504460
Here are instructions on how to join meeting: https://support.zoom.us/hc/en-us/articles/201362193-Joining-a-Meeting

Please try in advance!
The Conference will disseminate and exchange scientific knowledge on Myalgic Encephalomyelitys/Chronic Fatigue Syndrome (ME/CFS) and provide opportunity to expand collaborations. COST Action CA15111 has established an European network of researchers from 22 countries working on different aspects of ME/CFS. The Conference will present the main findings of the work carried out within the network, recent advances and future perspectives in the field of ME/CFS.
The scientific programme will cover the research agenda of COST Action and sessions will reflect the following topics:
ME/CFS epidemiology,
ME/CFS biomarkers,
ME/CFS socio-economics,
ME/CFS clinical research.
As this is a COST official event, there will be no fee for attending the conference.
Conference is opened to the scientific community, medical practitioners, patient organizations, stakeholders. We especially encourage early stage researchers and PhD students to attend and present their work.
Participants in Conference that are not members of the MC of COST Action CA15111 and do not receive invitation by e-COST will have to cover their travel expenses by themselves. Several participants (preferably early stage researchers from inclusiveness target countries) can receive reimbursement of their travel expenses according to COST ITC Conference Grants rules.
We invite participants to submit abstracts for short talks or posters presentations, relevant to the research agenda of EUROMENE and related topics. Please use the abstract template downloadable from this page here and send your contribution by mail to evelina_sh@abv.bg Please note that the deadline for abstract submission is February 24, 2020.
The successful abstract submission will be acknowledged by February 29, 2020 with reply message.
Registration to conference deadline is March 5, 2020
We are looking forward to your important contribution to Final ACTION Conference in Riga, Latvia!