EXPECTED IMPACT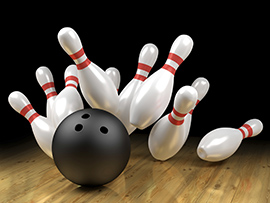 Short-term and long-term scientific, technological, and/or socioeconomic impacts
Short-term impact
The Action will benefit diagnostics and drug development programs in industry in a supportive way. Training programmes will raise the competence of new researchers for industrial development. Dissemination of ME/CFS research in a structured way will promote the absorption and development of the knowledge in the health and business sectors. Use of telemedicine or home visits may provide registration and reaching all patients potentially having ME/CFS. Identifying and assessing potential biomarkers using epigenomics, genomics, metabolomics and proteomics will build tools for objective diagnosis of this disease; and future tests of hypothesis.
Studying possible causes of ME/CFS will be achieved by analysing patients' samples in countries involved in this network. Including patients identified in a standardized way will enable the study of geographical differences of ME/CFS among countries. All these programme needs will be coordinated through Action.
Results will benefit patients by providing updated and reliable information for personalized decision-making and physicians and researchers through appropriate training. Creation of network will form a common view on ME/CFS for uniform use that allows developing improved diagnostic criteria for this disease.
Measures to Maximise Impact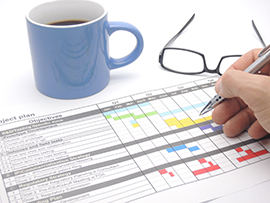 Plan for involving the most relevant stakeholders
The main instrument for multiplication of impact will be the established Network on ME/CFS (EUROMENE) with a European dimension and global visibility. It will facilitate the understanding of ME/CFS and attract new resources to the field. Involvement of relevant stakeholders will be stratified and the involvement of the following players will be addressed:
Researchers not yet involved in Action;
Patient organisations, patient observatories;
Healthcare funders; and
National and European regulatory bodies, bodies for guideline approval.
Various informative materials regarding the Action will be published on Web sites, booklets will be created and an invitation e-mail sent to involve the most relevant stakeholders. The Web platform will allow interaction with patients and provide a section for practitioners for registered use. Organisation of seminars and conferences will contribute to gather together relevant stakeholders and involve them in Action to achieve maximal impact.
Potential for Innovation versus Risk Level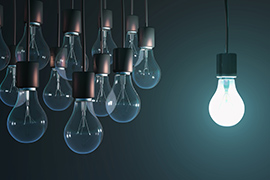 Potential for scientific, technological and/or socioeconomic innovation breakthroughs
Innovation breakthroughs:
Using bioinformatics a central database of all patients with ME/CFS will be developed and all available data on ME/CFS analysed to create single outcome, allowing stratification.
Data sharing system to promote further research on ME/CFS will be developed, big data approaches will be scrutinised.
Data on involvement of pathogens (herpesviruses, Q fever causing Coxiella brunetti, Lyme disease causing Borrelia burgdorferi, Brucella, Ross River virus, mycoplasma and other pathogens) and immunological disorders in ME/CFS development will be collected.
Effects of self-management and palliative therapies on the patients' symptoms and their quality of life will be assessed. Guidelines for multimodal therapy will be developed.
Epidemiological data including estimates of ME/CFS incidence and prevalence (by age
groups, ethnic minorities, and diverse geographical distribution) and potential risk factors will be ascertained.
Knowledge will be acquired to determine severity and predict ME/CFS outcomes. Prognostic algorithms to predict ME/CFS clinical course and prognostic tests for treatment strategies will be proposed to facilitate creation of diagnostic programs and prevention strategies.
Risks:
Different ethical and legal issues participating countries (medium level);
Lack of data on patients (medium level);
Scarce data for database development (high level),
Restrictions in subgroup definition (low level);
Barriers to create prevention, diagnosis and treatment guidelines for ME/CFS (low level);
Changes in rules concerning healthcare in participating countries hindering the Action realization (high level);
Insufficient financial resources in participating countries to carry out their baseline researches (high level).